DREAMERS CREATIVE WRITING
Write something to dream about…
Dreamers Creative Writing is dedicated to all the different ways to write creatively in Canada, from writing for writing's sake, to using creative writing in academic research, to writing as therapy.
We take our name from a lecture published in 1908, called "Creative Writers and Daydreaming" where Freud applied the practice of dream interpretation to art. This is one of the earliest lectures in what has become the field of psychoanalytic aesthetics.
Freud writes, "A piece of creative writing, like a daydream, is a continuation of, and a substitute for, what was once the play of childhood" (28). He goes on to say that "myths, legends and fairy tales" are the "wishful fantasies of whole nations, the secular dreams of youthful humanity" (Freud, 28).
Literary | Academic | Therapeutic | Marketing
This is your one-stop website for Canadian writing resources. Get writing tips and prompts, read our favourite poems and stories, find out where to get a writing education, or learn about locations for some of Canada's best workshops and programs. We are especially interested in helping new or emerging writers interested in living the writing life!
Make sure to subscribe to our email newsletter and special announcements list to hear about new writing resources as they are posted:
Everyone who subscribes will receive our computer wallpaper series for writers, totally free!
We're looking for short stories, poems, personal essays or excerpts (that stand alone) from any genre of writing. We're willing to consider any form of writing that is well-written and from the heart. We especially love writing that has some connection to writing for wellness – narrative medicine, medical memoir, writing the self, healing writing, etc.
Please use 12 pt font, double-spaced formatting. We prefer short pieces. Range is 15 to 4000 words, excluding works cited. Please submit one narrative or essay at a time, or up to 3 poems. Simultaneous submissions are fine.
We accept previously published pieces, as long as they are currently available for repeat publication. Please let us know where your piece was previously published so we can give proper credit.
All pieces will be published on our website and author's will be paid a $20 CAD honorarium. At the end of each year, we'll select the best from among all our published online submissions for publication in our print magazine/anthology. All authors whose work is chosen for this anthology will receive 2 printed copies.
We do not publish scholarly essays however we do link to peer-reviewed essays in academic journals, books or anthologies as long as the essay is about writing or uses writing as method. If you'd like us to link to your essay, rather than using our submittable form, please email a brief abstract and a link to your scholarly article to info@dreamerswriting.com.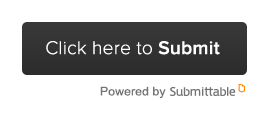 Kat McNichol is the Editor-in-Chief of Dreamers Creative Writing. She is also the Co-Editor for the Journal of Integrated Studies. She holds a B.A. in English Literature, and an MAIS in Writing and New Media, and Literary Studies. She is about to begin PhD studies in Career Writing at the University of Tilburg in the Netherlands where she will use autoethnography and writing as method to research the impact that therapeutic writing has on career identity.
Kat has spent the past decade writing marketing copy for the high-tech industry. Her work has appeared or is forthcoming in numerous trade publications, journals and anthologies including Riverfeet Press, the Journal of Arts and Humanities, and Every Day Fiction.
Kat was longlisted for Pulp Literature's Bumblebee Flash Fiction contest and shortlisted for their Raven Short Story contest. Two of her stories were shortlisted for the 2017 Eden Mills Literary Contest.
Scott Bartlett is the General Manager of Dreamers Creative Writing. He holds a Biotechnology Research Technologist diploma from Seneca@york, a Quality Assurance Management certificate from Humber College and a Manufacturing Leadership diploma from Conestoga College.
Scott is the websites all-around Jack-of-all-trades, from design, to video production, to SEO, to updating our listings, posting content, testing and optimization, email distribution, and in general, making sure the Editor-in-Chief doesn't spend too much money at Chapters, Indigo and Amazon Books.
When he's not taking care of his home and family so his wife can write, working on this website, or driving to his full-time job as the Moulding Department Manager for a pharmaceutical packaging company in Toronto, Scott spends his vast minutes of free time snowboarding, cleaning his saltwater aquarium, snorkeling, scuba-diving, and questing to defeat Alduin in Skyrim. 
James Brandon studied Creative Writing at Capilano University in Vancouver, B.C. and pursued a bachelor's degree in Linguistics at McMaster University in Hamilton, Ontario.
Today he finds himself working in Communications for a small hospitality startup in Haileybury, Ontario. James writes in his spare time, trying to make the bitter northern winter pass more quickly, and dreaming of where he's headed next.