– Open to World-Wide Submissions –
General Submissions
We are open year-round for writing submissions, with rolling deadlines.
Our deadline is rolling. Please check Submittable for current deadlines.
We're looking for writing submissions of short stories, poems, personal essays or excerpts (that stand alone) from any genre. We're willing to consider any form of writing that is well-written and from the heart. We especially love writing that has some connection to writing for wellness – narrative medicine, medical memoir, writing the self, healing writing, etc.

Formatting and Author Rights
Please use 12 pt font, double-spaced formatting. We prefer short pieces. Range is 15 to 4000 words, excluding works cited. Multiple submissions are fine, however, please submit one narrative or essay at a time, or up to 3 poems via the Submittable system. If you would like to submit more than this in a given reading period, please do so as separate submissions via Submittable. Simultaneous submissions are fine.
We accept previously published pieces, as long as they are currently available for repeat publication. Please let us know where your piece was previously published so we can give proper credit.
All accepted pieces will be published on our website and author's will be paid a one-time $20 CAD honorarium. Twice per year, we'll select the best from among all our published online submissions for publication in our bi-yearly magazine. All authors whose work is chosen for this magazine will receive 2 printed copies.
–
We ask for limited non-exclusive digital and print rights. Copyright remains with the author.
–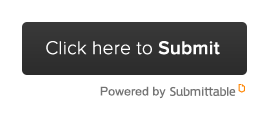 ---
Dreamers Writing Contest
Flash Fiction and Nonfiction 2019
Deadline:
Sept. 30, 2019
Entry Fee: $10 USD (Approx. $13 CAD) – includes an electronic copy of Dreamers Magazine Issue 4.
Prize: $250 to the first place winner
Submit a fiction or nonfiction story of between 300 and 1000 words for your chance to win! The winner will receive $250 CAD and 2 copies of our magazine (1 print, 1 electronic).
Submit 1 story
per entry
; enter as many times as you want.
Each runner-up will be paid our standard $20 CAD honorarium.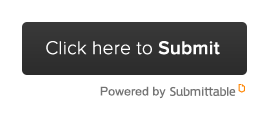 ---
Book Reviews
As per our our general submissions, our Book Review deadlines are rolling. Please use 12 pt. font and double-spaced formatting, 2-3 pages. Include the book price and publisher. Multiple submissions are fine.
In keeping with the theme of the website, we're accepting reviews of books of any kind—short story collections, novels, memoirs, chapbooks, first-hand accounts from within the linen closet of Dante's Inferno—but would prefer those that are related in some way to social change, the act of writing, or healing and wellness. For example, check out the review of sam sax's Madness, a book of poetry concerning mental and physical health. We've also reviewed a book of poetry that is focused on climate change, as well as a book that includes short works of creative non-fiction focused on pregnancy loss and infertility. The options are almost endless.
Here's some advice from a poetry professor about book reviews. Firstly, never write a negative review. What's the point? It'll be more enjoyable for you, for us and may even facilitate a dialogue with the author you're reviewing. By all means, you can find issues with a work—the best pieces of art, no doubt, leave us conflicted—but if it isn't for you, then it likely isn't for us. Secondly, the book review functions on film-trailer logic: entice, but don't spoil. Describe and recommend memorable scenes that struck you, but if those scenes hinge on shock or twist, leave those for the reader. Thirdly, read a few reviews by those who know what they're doing before submitting. This should provide some guidance for structure.
Lastly, creativity stems from the shattering of rules. If you think you really have something good that defies a guideline listed here, send it our way. We'll consider it. We're young and naïve.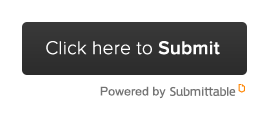 ---
Editorial Critiques

Get an editorial critique on a single short piece of fiction or creative non-fiction.
All editorial critiques are completed by Dreamers Creative Writing's Editor-in-Chief, Kat McNichol.
Kat McNichol holds a B.A. in English Literature, and an MAIS in Writing and New Media, and Literary Studies. She is currently completing a PhD in Career Writing at the University of Tilburg in the Netherlands where she is using autoethnography and writing as method to research the impact that therapeutic writing has on career identity.
Author, Alice Campbell Romano recently commented on Kat's work: "Your editorial comments were spot-on…"
Each submitted piece is considered for publication on www.DreamersWriting.com.
Submit one piece only, up to 4000 words. Cost per critique is $34 CAD/$25 USD. Excerpts can also be submitted.
–